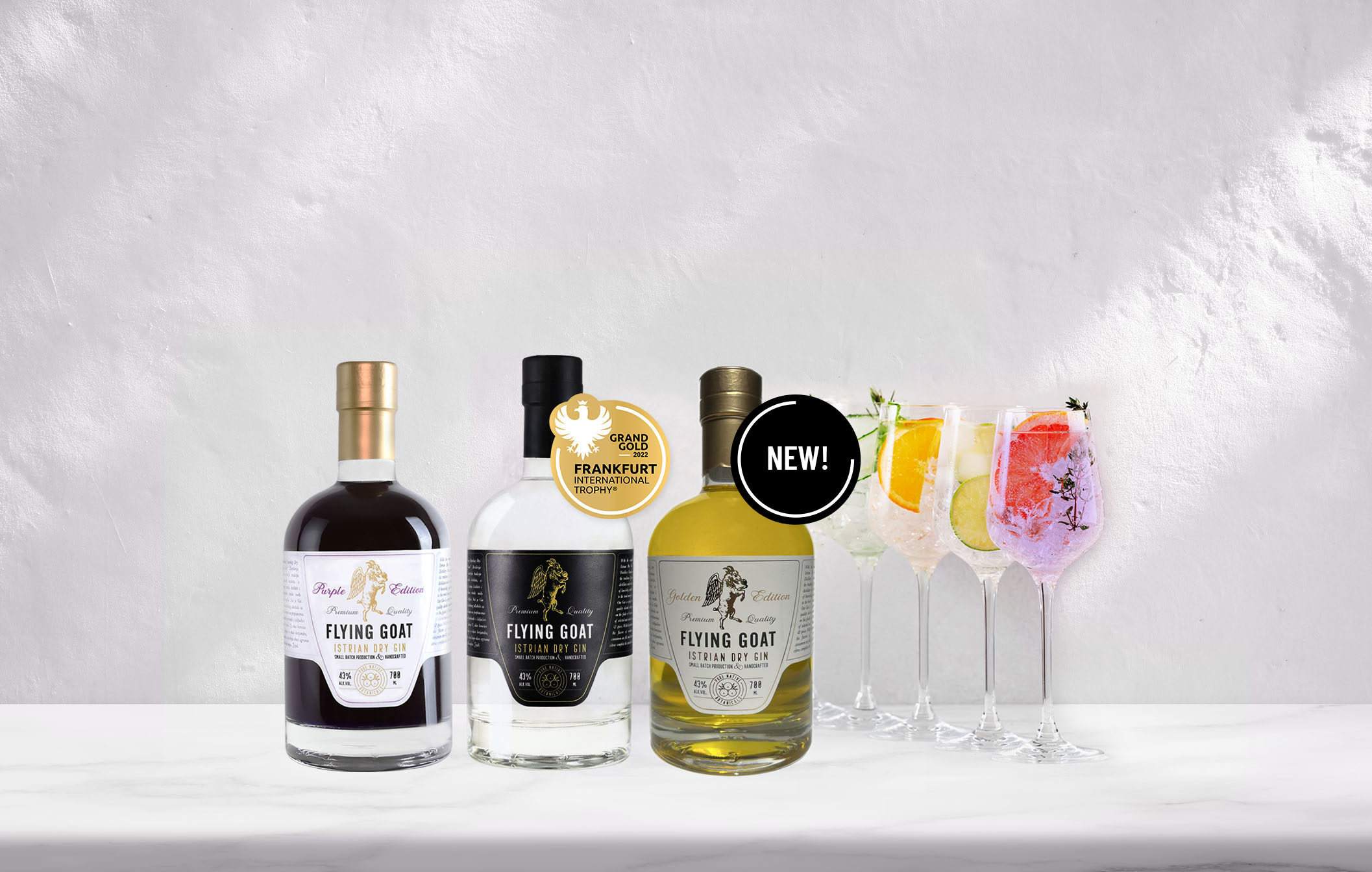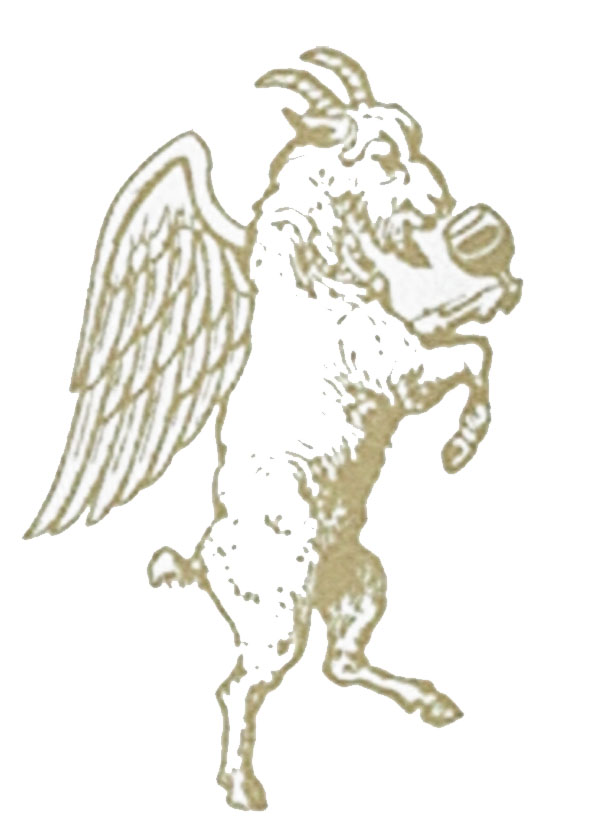 A COMBINATION OF IRRESISTIBLE
AROMA AND QUALITY
Dry Gin "Flying Goat"
Istrian Dry Gin "Flying Goat" it will win you over with its fullness of taste and authentic notes, thanks to the pine hand-picked on the glades of Ćićarija.
The Istrian Drop Distillery continues the tradition of producing top-quality distillates for lovers of good drops.
Our Gin is a perfect blend of high-quality alcohol with pine with the addition of selected and exclusively natural herbs and spices. 
With the predominant pine flavor, coriander, cardamom, and cinnamon flavors are felt. Finally, citrus flavors round out the spectacle on the palate.
A NEW LEVEL OF

ENJOYMENT

.
Whether in good company or enjoying a quiet afternoon, our Gin will elevate the atmosphere of any event. Dry Gin "Flying Goat" is best served in an iced glass with the addition of gin spices or in combination with a tonic. And to further inspire you, we have prepared a couple of recipes for gin cocktails below.

G.T ROSEMARY & ORANGE
(Gin, tonic, rosemary, orange)

G.T CUCUMBER
(Gin, tonic, Persian rosebud, cucumber, pepper)

G.T MEDITERANNEAN
(Gin, tonic, rosemary, fennel, lemon, hibiscus, coriander)


G.T BLUEBERRY & ANIS
(Gin, tonic, blueberry, lime, red pepper, anise)
G.T STRAWBERRY
(Gin, tonic, strawberry, orange, hibiscus)

G.T PEPERMINT
(Gin, tonic, mint, lime, red pepper)

G.T. BASIL
(Gin, tonic, basil, lemon, coriander, grapefruit)